Indonesia has been devastated by a second natural disaster as the region's most volatile volcano erupted, killing at last 25 people, just hours after an earthquake and tsunami claimed a minimum of 113 lives. Hundreds more people are missing in the wake of the earthquake off the coast of Sumatra, which sparked a 10-foot high Tsunami that smashed over several islands and washed hundreds of homes into the sea. Indonesian authorities were struggling to cope with the aftermath of the 7.7-magnitude earthquake, with rescuers struggling to reach the Mentawai islands, closest to the epicenter, because of strong winds and rough seas.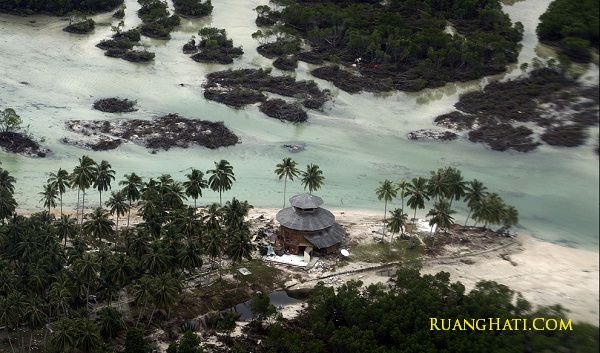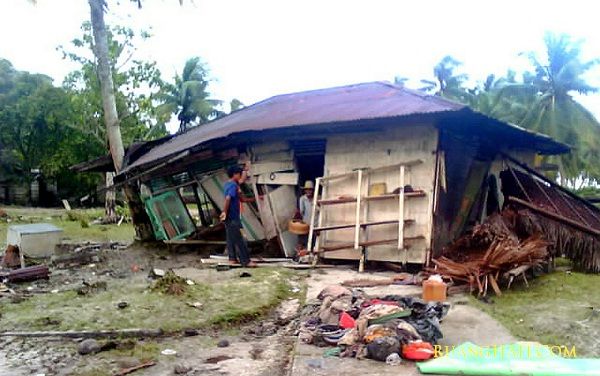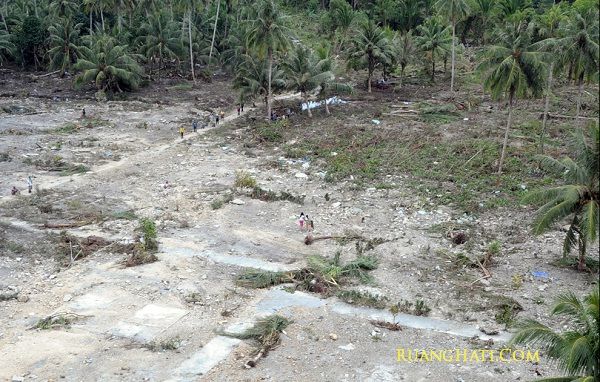 Padang Sumatra is on the same stretch of coastline as Aceh, the epicentre for the tsunami on Boxing Day 2004, when 200,000 people in 13 countries were killed. At least 128,000 people died in Indonesia alone. The Health Ministry's crisis center said that so far in this disaster 113 bodies have been recovered but that the number of missing was between 150 and 500 and reports of damage and further injuries are steadily climbing. But the region – one of the most seismically active on the planet – was dealt a second natural disaster to cope with after the eruption of Mount Merapi, which translates as Fire Mountain. The mountain spewed clouds of searing ash, killing at least 25 villagers and among the dead is an old man known as the mountain's spiritual gatekeeper.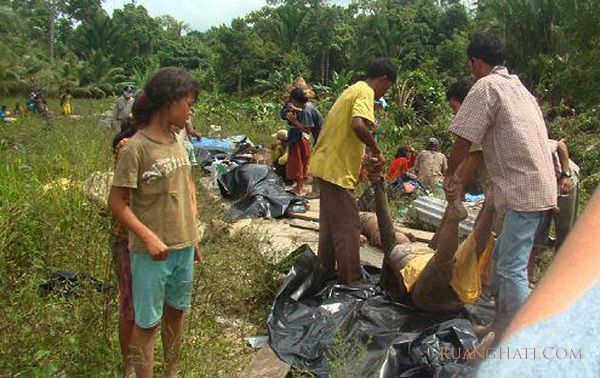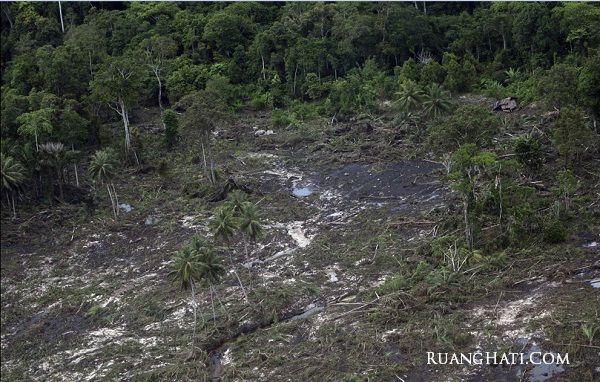 The blast eased pressure that had been building up behind a lava dome perched on the volcano's crater, but experts said the worst may not be over. The lava dome could unleash deadly gases and debris if it collapses. 'It's a little calmer today,' said Surono, the chief of Center for Volcanology and Geological Hazard Mitigation. 'No hot clouds, no rumbling. But a lot of energy is pent up back there. There's no telling what's next.' Mount Merapi has erupted many times over the last 200 years, often with deadly results.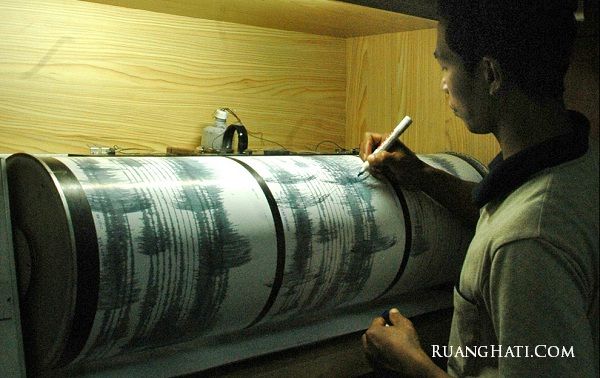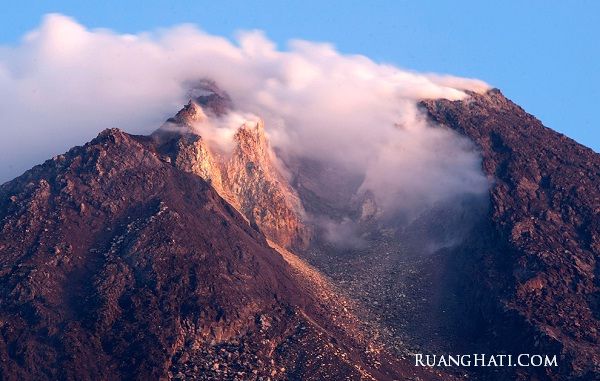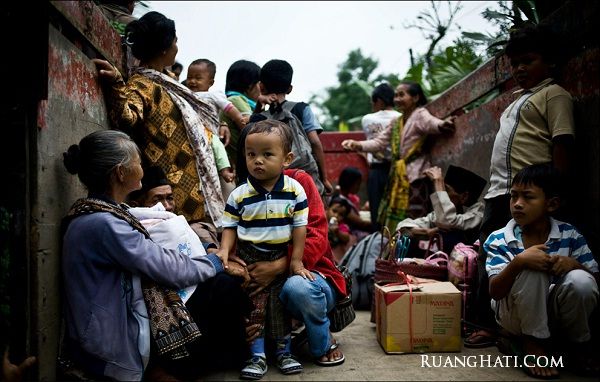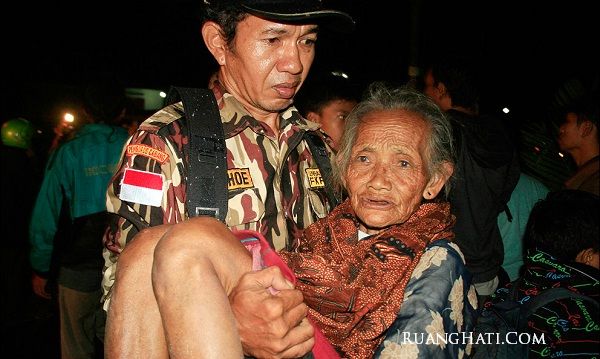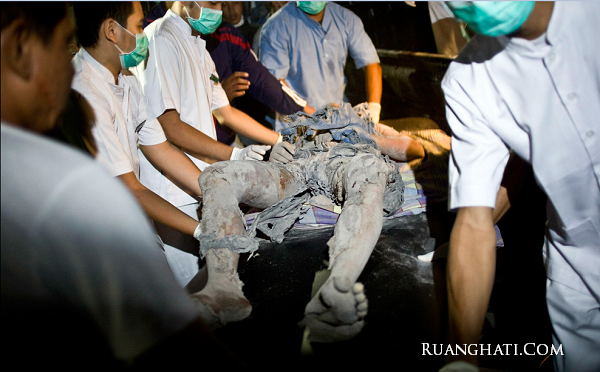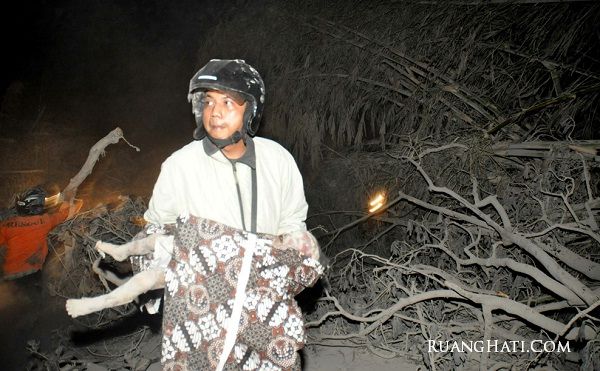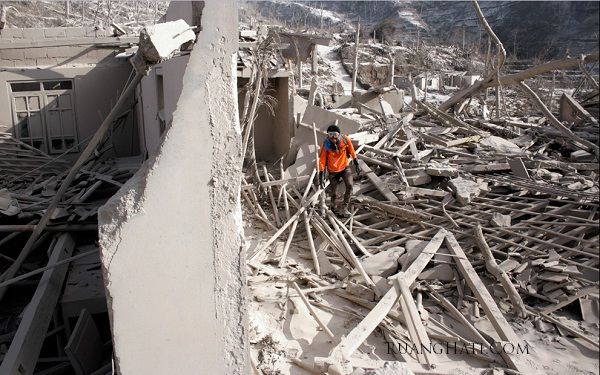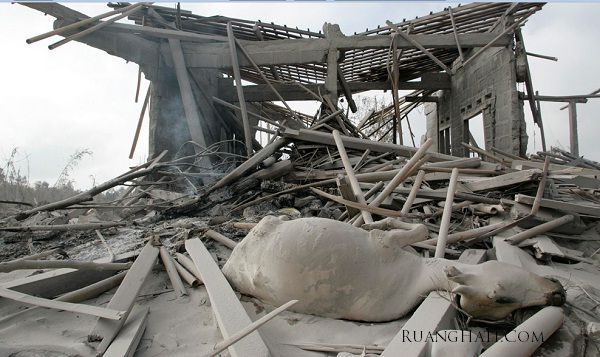 Make Donation:
Donasi Melalui SMS *811#
Bersama untuk kemanusian di era digital, mari berdonasi melalui layanan sms. Untuk para pengguna Telkomsel, silahkan ketik *811#, pilih PMI (2), lalu ikuti petunjuk selanjutnya.
Donasi Bencana Umum
1. Bank BCA, KCU Thamrin Jakarta, Nomor Rekening 206.300668.8, atas nama Kantor Pusat PMI.
2. Bank Mandiri, KCP JKT Krakatau Steel, Nomor Rekening: 070-00-0011601-7, atas nama Palang Merah Indonesia.
3. BRI, KC Pancoran, Jakarta, Nomor Rekening: 0390-01-000030-30-3, atas nama Palang Merah Indonesia.
Donasi Menggunakan Mata Uang Dollar Amerika (USD)
Bank Mandiri KCP Jakarta Wisma Baja, No. Rekening: 070-00-0584905-9, Atas nama: Palang Merah Indonesia.
Humas PMI +62.21.7992325
E Mail : pmi@pmi.or.id
Donate Using Currency U.S. Dollar (USD)
Bank Mandiri KCP Jakarta Wisma Baja, No. Account: 070-00-0584905-9, On behalf of: Indonesian Red Cross.
PMI PR +62.21.7992325
E Mail: pmi@pmi.or.id
寄付通貨を使用して米ドル(USD)
銀行は、ディリKCPジャカルタウィスマバハ、第アカウント:070-00-0584905-9、代わっについて:インドネシア赤十字。
PMIの広報+62.21.7992325
Eメール:pmi@pmi.or.id
美国捐赠用货币美元(USD)
银行Mandiri的关键链雅加达Wisma巴哈号帐号:070-00-0584905-9,代表:印度尼西亚红十字会。
PMI的公关+62.21.7992325
电子信箱:pmi@pmi.or.id
source:
ruanghati.com